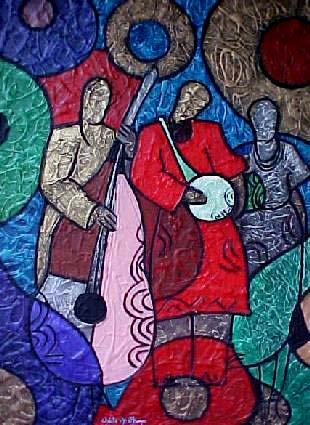 WALT DISNEY WORLD JAZZ

MERCEDES BENZ USA
RAVINIA
SOUTHWEST AIRLINES
HARRAH'S CASINO " THE VENUE"
LIVE NATION

OCHO RIOS JAMAICA JAZZ FESTIVAL

DESTINATION CONCERTS
ATLANTA INTERNATIONAL JAZZ FESTIVAL
CHICAGO JAZZ FESTIVAL

JAZZ CRUISES LLC
BLUES ALLEY JAZZ CLUB
HSBC JAZZ FESTIVAL - NYC

JAZZ UNITES - JAZZ FESTIVAL

ANNUAL JAZZ PARTY AT SEA CRUISE
LAS VEGAS CITY OF LIGHTS FESTIVAL
TEMECULA VALLEY INT. JAZZ FESTIVAL

LONG BEACH JAZZ FESTIVAL

JAZZ ON THE VINE FESTIVAL
KETTLE MORRAINE JAZZ FESTIVAL

CAPETOWN JAZZ FESTIVAL
REHOBOTH BEACH AUTUMN JAZZ FESTIVAL
DETROIT INTERNATIONAL JAZZ FESTIVAL
ATLANTA JAZZ FESTIVAL

NBL MUSIC AND HERITAGE MUSIC FESTIVAL
SYMPHONY CENTER CHICAGO

CHICAGO JAZZ ORCHESTRA
HEADS UP INTERNATIONAL

JAZZ INSTITUTE OF CHICAGO
JAZZ IMPROV MAGAZINE
ASHFORD & SIMPSONS SUGAR BAR

BLUE NOTE RECORDS
A-440 RECORDS

CHICAGO SESSIONS
ABYSS SMOOTH JAZZ MAGAZINE
JAZZ RADIO .COM
THE AUDITORIUM THEATRE -CHICAGO

BAY SMOOTH JAZZ.COM
SKY.FM

WEIB RADIO
WFSK RADIO

GROOVESUITE.COM
SMOOTH JAZZ THERAPY.COM

THE BASSLINE JAZZ CLUB
BLUES ALLEY JAZZ CLUB

NORTH BY NORTHWEST JAZZ CLUB
GARY DAVIS
WILTON FELDER
RONNIE LAWS
JASON MILES

EUGE GROOVE
HUGH MASEKELA
MAYSA
ERIC DARIUS

NICK COLIONNE

KEVIN TONEY

MICHAEL MANSON

MICHAEL LINGTON

GERALD VEASLEY
ERIC DARIUS

THE WAYMAN TISDALE MOVIE

GERALD ALBRIGHT

BEN TANKARD
PAUL JACKSON JR.
WARREN HILL

AIRBORNE
BOB BALDWIN
JONATHAN BUTLER

JOEY SOMMERVILLE
ROCCO VENTELLA

DEE LUCAS
DANNY LERMAN
NORMAN CONNORS
OLETA ADAMS

ORBERT DAVIS
MAURICE BROWN
ROBERT IRVING III

MAYSA
TOM BROWNE

AND MANY MORE.......

CANDID JAZZBLAST CLIENT QUOTES..........

HI , Thank you, on April 15 – the day you ran our festival, our website increased visits by 35%, not bad J.
Jon Laskin founder/CEO Temecula Valley International Jazz Festival
DENISE .....THIS IS THE BEST, CREATIVE EMAIL EFFORT I HAVE SEEN THIS YEAR .

YOU ROCK !!!! .... THANK YOU
LEON
GALITZIN co/founder - Rehoboth Beach Autumn Jazz Festival







Denise: After an exhausting few days of preparing for this coming week's events; tomorrows live radio interview on The Wave, Los Angeles, station...I received the kindest message from Mr. Clemons. What a nice man. He e-mailed me at MySpace Music. I am grateful for the quality of people I have heard from due to your I have had some great comments on your e-blast! You did a absolutely fantastic job...
Thank you so much Denise.
Deborah Flores - LA Jazz Vocalist

Hello Denise, The CBJC client I referred to you were pleased with their response to the email
blast for the spring gala this past April 08. I look forward to refering your services again.

Hi Denise

I would like to have your information regarding promotions.
Your email blasts are the nicest ones I get.....it's the "professional woman's touch," for sure.



Thanks so much!
Have a great day,
Donna
DBS Jazz Productions




Great presentation, great musician, great compositions. I love the Bay Smooth Jazz.
Best + kind
Yasar
Hey Denise:
You seem to be the only consistent Jazz promoter in the US!
Keep up the good work!

Chip Kay
Chip Kay Media





Hello, Denise,

I like your 'Jazz Style'

These Jazz performers are a great way to experience 'LIVE JAZZ MUSIC'
The Venues are really nice, I'm going to try and make one of these Gigs
I love Jazz and Jazz people and will get the 'word' out on whats Happing at CANDID JAZZ
I need some information on Lodging and travel options if you have some ideas

let me know, have you seen your Jazz Ad on our website?
It's under "Jazz Around The Country"


I'll stay in touch, take care, Bayette.




Dear Denise,

Again, what can I say? You've done it again! Admittedly, we were a tad anxious up here in NYC due to unforeseen circumstances and setbacks, but forging ahead resolutely
regardless. Any measure of success we enjoy today, will be in part to your efforts on our behalf.

Your work is gratefully and graciously received. Thanks!


Yours for successful promotion,

Sam Gunning
P.S. Promotions
"The Last Word in Entertainment....."


Thanks a lot for advertising and publishing great Jazz Clubs and festivities
throughout the States.
Best+Kind
Y
Denise
Thank you! Definitely noticed people coming
as a result of your blast.
Ari Shohat
Founder & Producer
JAZZRADIO.com