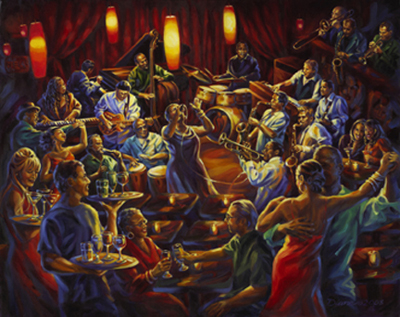 THE CANDID JAZZBLAST is a division of the jazz entertainment company CANDID JAZZ AND CONVERSATIONS. Founded in 2005 by Denise Jordan Walker.
Walker has spent the past 23 years as an established Radio/TV announcer in Chicago. "Having worked as a drive time announcer, at various jazz radio outlets including: WNUA Smooth Jazz and Miles Ahead Jazz radio Networks, I was able to develop a feel for what the jazz industry needed." said Walker " A non-traditional way to market jazz." In late 2006 Walker began to create the Candid JAZZBLAST email marketing tool, she officially launched during the 2nd quarter of 2007.
The Candid JAZZBLAST was designed to promote all things jazz. Jazz festivals & concerts, jazz cruises, jazz clubs, jazz artists, jazz news etc. Our database contains well over 50,000 jazz consumers, jazz promoters, Internatioal music media, jazz industry executives, private travel clubs etc.